Faith Formation for Families with Young Children
Lent 2019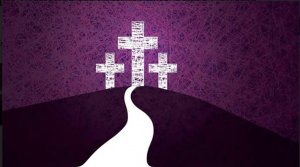 Lent is our time of preparation. A 40-day journey of prayer, fasting and almsgiving, Lent is a journey that spans Ash Wednesday through Holy Week, culminating in the great celebration of Easter. As Catholics, the spiritual pillars of prayer, fasting and almsgiving guide us in daily reflection on our own lives as we strive to deepen our relationship with God and neighbor—no matter where in the world that neighbor may live.
Lent ultimately leads to Easter—and the hope of the Resurrection. And as Catholics, we are called to share that hope with every member of our global human family.
We've prepared 40 days of Lent experiences for you and your children, including:
A weekly activity based on the Sunday liturgy. Find time on Sunday after Mass or during the week to read the Scripture passage and do an activity as a family.
Daily and weekly Lent activities for the whole family.
Lent reflections just for parents
For more information on activities for kids for Lent click here
There are other great resources for families as they journey though lent. Click below for more information.